It's Tranplastic!
BOOK AN APPOINTMENT
It's not just great
Book an appointment
Transcendent Experience & Care
Unique, quality care from the first phone call until your final post-op appointment.
Book an appointment
Transnational Mission & Services
Compassionate care around the world.
Book an appointment
Transparent Communication
Develop an open & honest relationship with your surgeon and our discreet staff.
Book an appointment
Translational Products
Fresh innovation, using the most cutting-edge technologies.
Book an appointment
Transgender Surgery
Top-notch & Avant-garde Gender Affirmation surgery
Book an appointment
PATIENT TESTIMONIALS
HEAR FROM OUR PATIENTS
At Tran Plastic Surgery, we value customer feedback and love to showcase our patients' success stories. Contact us for any questions or concerns through a phone call or message. Stay updated with our latest videos, news, and more by subscribing to our Youtube Channel.
WHAT ARE CLIENTS SAYING ABOUT US?
For a long time I had difficulty breathing from my nose due to a deviated septum and allergy problems. Dr. Tran recommended a Septorhinoplasty to relieve the symptoms. After going under surgery, I'm very satisfied with the results. My breathing problem no longer exist . I'd like to thank Dr. Tran for helping me accomplishing and improving my way of life. I highly recommend him . I also want to thank his staff for been so kind and efficient .
I had Botox injection with Dr. Tuan Tran for migraine headaches about 2 months ago and I haven't had a migraine since! Nothing worked for me until I went with Dr. Tran, he was very gentle and explained everything, thanks Dr. Tran!!
Dr Tran and his staff are so amazing!! I sliced my thumb cutting an avocado. Dr Tran performed my reconstruction surgery and I couldn't be happier. His office manager Ivy, she is a treasure. She is so helpful and answers any of my questions. I'm very lucky to have Dr Tran as my Dr.
Thanks everyone at Dr Trans office for making this experience a good one!
blog feed
recent articles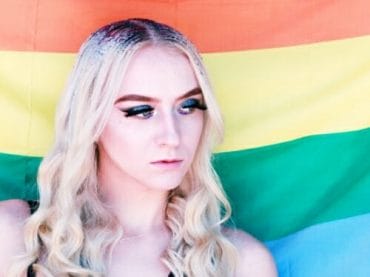 Transgender is an umbrella term that describes those who do not identify with their assigned gender at birth. Although such labels may sound abruptly broad, each individual may identify themselves with a rather specific gender that can be permanently transitioned into with transgender surgery or also known as gender-affirming surgery.
Headlines can be found across the pages of magazines and websites stating the traditional face-lift is dead and has been replaced by non-invasive procedures. The evolution of the face-lift
Subscribe to Receive OUR UPDATES and Special Offers
Please provide your email in the box below, please add our email: consulttranplastic@gmail.com in your contact list.
request a consultation
would you like a consultation?